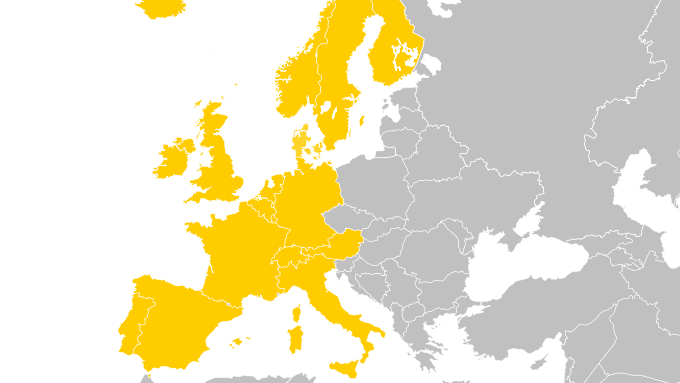 Judith and Neil Forsyth are Britons, retired and living in the Rhine Valley in the heart of Europe. They are keen cyclists and write cycling guides under the Bergstrasse Bike Books and Guide Gecko imprint. They have also written one guide for Cicerone on cycling in Switzerland.
Carrying bikes by train and bus is generally easier in Europe than in the UK, but there are many exceptions and anomalies, identified in the pages on individual European countries.
Travelling Europe
Although many of us have a dream of cycle touring where we set off from home for six months to reach Gibraltar via Tromso, Helsinki and Athens or to visit the Black Sea coast via Hook of Holland, Heidelberg and Vienna, most of us have limited time to go on holiday. Even we pensioners cannot leave our modest little home for too long, because the lawn needs mowing or the flower beds need weeding. The first question when planning a spot of bicycle touring is, how do we get there? When travelling to Western Europe the answer to this question is often the plane, with the train being used for the last few miles. Railways in continental Europe are fortunately more cyclist-friendly than those in Britain. However railway operators sometimes make travel difficult for folks with bicycles, not to mention tricycles! The poor cyclist has to deal with a number of national organisations with different regulations in each country. We hope to find a way through the forest of tickets, websites and regulations to help the cyclist travel economically and trouble free through Europe.
A very useful starting guide to railways, both European and worldwide is the www.seat61.com website. We also enjoy the eclectic and interesting "Hidden Europe" magazine and its associated website and newsletter which offer very useful hints from time to time.